Blackboard's highly questionable patent on key aspects of e-learning technology will be re-examined by the U.S. Patent office.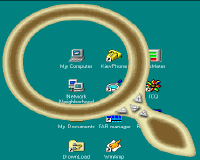 The patent in question, "Internet-based education support system and methods" (U.S. 6988138), grants Blackboard a monopoly on most educational software that differentiates between the roles of teacher and student until the year 2022. The Patent Office found that prior art cited in the Software Freedom Law Center's request for re-examination raises "a substantial new question of patentability" regarding all 44 claims of Blackboard's patent.
This is good. The Blackboard patent was threatening to stifle e-learning technology, by claiming rights to some pretty basic processes that existed long before the patent application was filed.